Predictive control of grinding facilities
Is your grind­ing pro­cess ef­fi­cient enough?
MILLMASTER gets the most out of it and raises the out­put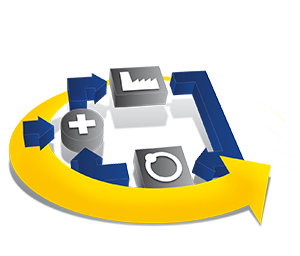 Artificial Intelligence and Advanced Process Control
more energy efficiency
increase in production
improved product fineness
less wear
higher facility availability
reduced maintenance costs
Predictive control of grinding facilities
MILLMASTER con­trols closed grind­ing cir­cuits—ful­ly au­to­mat­ed. If re­quired, with­out op­er­a­tor. One sys­tem is able to op­er­ate up to four mills at the same time, thus in­creas­ing your fa­cil­i­ty's avail­abil­i­ty by pre­vent­ing over­fill­ing and sim­i­lar fail­ures.
The con­sistent and op­ti­mal fill lev­el en­sures smooth and sta­ble op­er­a­tion, lead­ing to sig­nif­i­cant­ly less wear and a more ho­mog­e­neous pro­duct. Ad­di­tion­al­ly, the out­put in­creas­es and the pow­er con­sump­tion drops.
MILLMASTER can be in­te­grat­ed into ev­ery au­to­ma­tion sys­tem—it is sim­ply plugged in via a stan­dard OPC in­ter­face. With your pre­vi­ous con­trol sys­tem on stand­by you can activate it at any time.
The new "auto adap­tive" mech­a­nism au­to­mat­i­cal­ly and in­de­pen­dent­ly de­ter­mines and ad­justs the ideal fill­ing lev­el to al­ways en­sure op­ti­mal mill op­er­a­tion.
The mod­u­lar con­cept al­lows you to choose the func­tions you need.
MILLMASTER of­fers mod­ules for the con­trol groups shown on the right.
If de­sired—thanks to our flex­i­ble sys­tem—ad­di­tion­al mod­ules can be de­vel­oped and eas­i­ly in­te­grat­ed at any time.
unattended operation
auto adjustment
ready-to-use modules
fully automatic
up to 4 mills (per system)
fast commissioning
return of investment in less than 1 year
low investment costs
MILLMASTERs range of application
vertical mills
ball mills
roller press
separator / fineness
hot gas generator
water injection
ventilation
metric tons of C02 saved per year / SMARTFILL and MILLMASTER Package
Any questions? Just give us a call
+49 2463 9967 0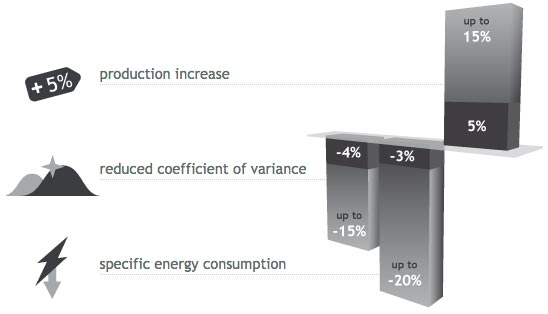 We guarantee to get the most out of your grinding equipment!
Get to know the advantages of using a modern control system.
Request your personal offer.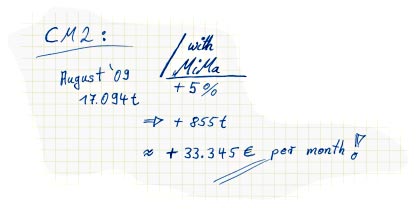 Articles, Brochures & Downloads